About the event
People are not resources but capital
Human Capital 2018 is a conference for owners, directors, HR managers and all who are aware of the fact that to treat people as a resource (as the term human resources may indicate) is not effective. The resource is exploited and over some time becomes exhausted. Afterwards, it is abandoned because new resources are identified. Unfortunately, this wasteful attitude towards people is currently evident among companies. Consequently, companies face a shortage of people, high staff turnover, low motivation and other difficulties, and they are not able to distinguish the causes or consequences. This process is worsened by the rapid pace of economics, pressure on production and higher competition between companies. There´s a struggle to find the right people. The wasted potential in working with them is in the end even sadder then.
From the textbook of economics: "Capital is the means by which we achieve higher income and profit."

From company life background: "People are the greatest value we have. They are the basis for our growth and prosperity."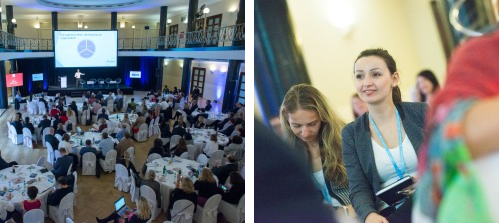 What focus does this year´s conference edition have?
Human Capital 2018 is based on a key idea that employees have (at least) the same importance as the customers do…. and mainly, that they are people, not only items in resources statistics. The most of the companies have been already analyzing customers for years, they struggle for their loyalty, and they do everything to improve their customer experience. The time to treat the employees the same as the customers, or to provide them even more attention, has come.
It´s a crunch time – current situation on the labour market is extremely critical!
For that reason, we will discuss the ways how to create better employee experience – we want to settle the term EMPLOYEE EXPERIENCE in our common use as a set of activities that every company may do to encourage the development of its human capital.
Who will you meet at the conference?
Human Capital 2018 is designed mainly for owners, directors and HR professionals who are aware of the importance that people have for the prosperity of the company and those who want to stop wasting the potential. It is also recommended for all, who are willing to create conditions for change and cultivate human capital.