Main topic of 2022 edition
As soon as new normal disappeared from the discourse related to people in companies and covid is not the principal threat any more, proximate war broke out. Changes on labour market and long-term stress caused by uncertainty (whether it is related to pandemic, war or climate change) are topics that joined long term challenges related to human capital cultivation. An expert program will deal both with the most up to date issues and strategic topics, as technology and young talents cultivation.
Who will find the inspiration at the conference
The content of the program is valid both experts who are in charge of employee agenda in companies (HR/People/Culture/Diversity Director) and top management, from diverse field background. If you are aware of the importance of people for the prosperity of the company and you want to work on the systematic improvement of employee experience, the conference is the right event for you.
Structure of participants 2020 by the position in the company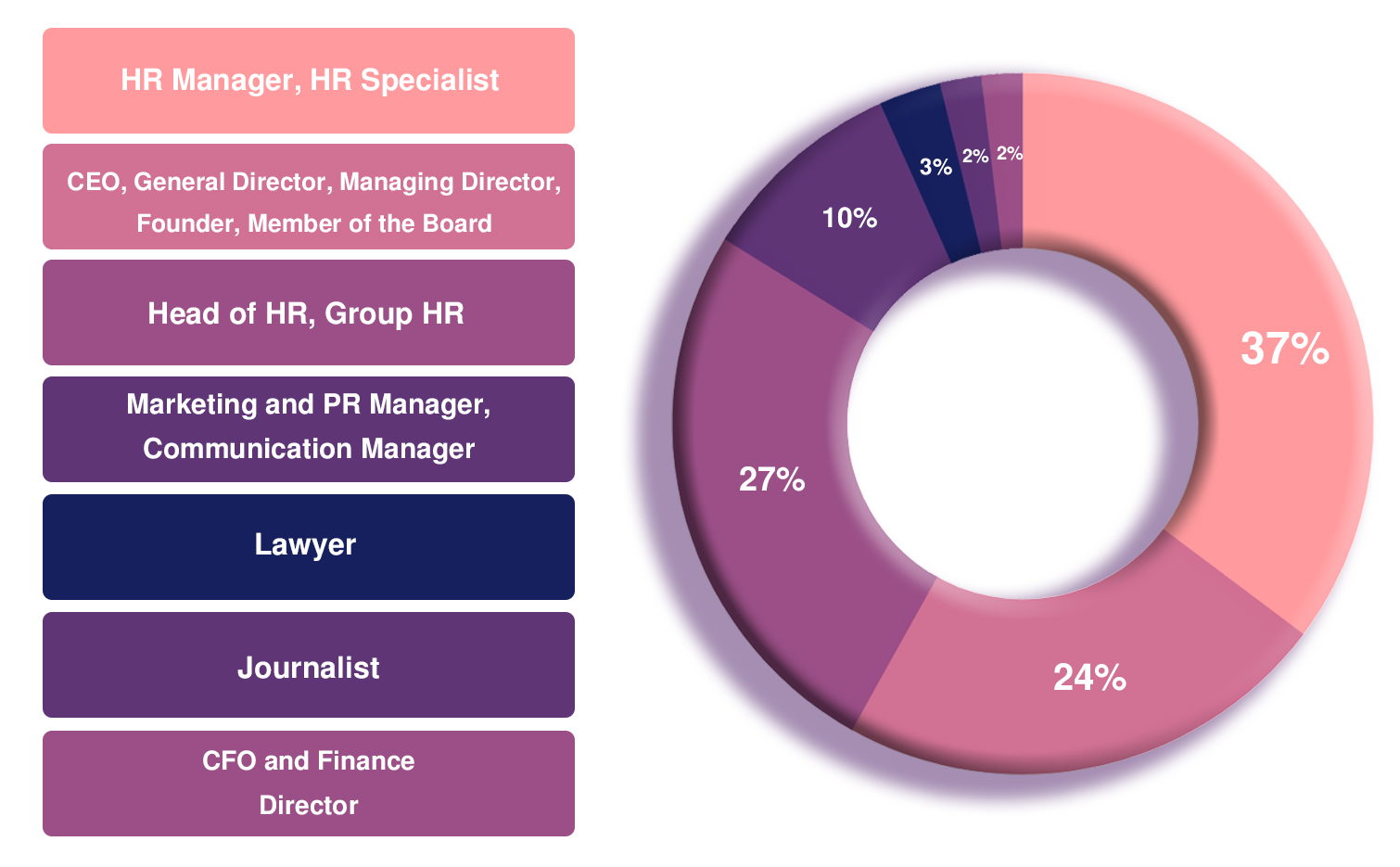 Struktura účastníků 2020 dle odvětví působnosti